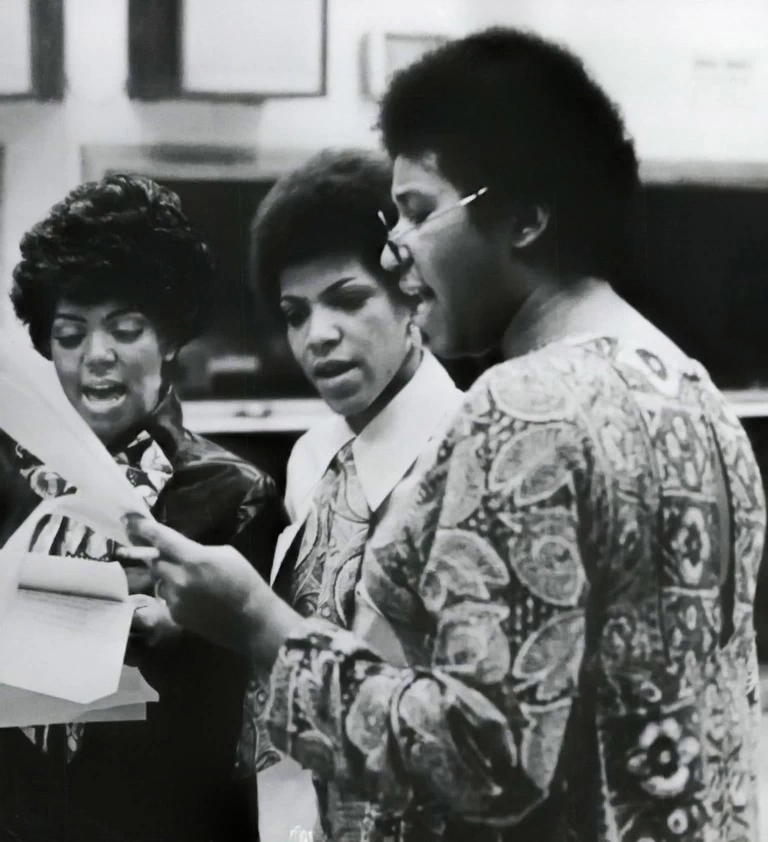 During a recent appearance on the Oprah Winfrey Show, the hostess asked Erma Franklin, "What is it like to be the sister of Aretha?" Before Erma could answer, her sister, Aretha interjected, "Erma is her own woman!"
"Her Own Woman" could be the title of Erma Vernice Franklin's biography. It seems that, through the years, the eldest daughter of The Rev. Clarence and Barbara Franklin has done her own thing and achieved her own individual success.
Erma, born in Shelby, Miss., remembers traveling with her famous preacher father where he moved to pastor churches in Tennessee, New York and Michigan. When Franklin's father was pastoring a church in Buffalo, N.Y., young Erma made her singing debut at age five. Later, when the family moved to Detroit, Erma and her sisters, Aretha and Carolyn, became members of the young adult choir at New Bethel Baptist Church.
"My musical influences were what we called flat-footed gospel singers," Franklin said. "They didn't need any routines or other musical gimmicks to get over, they just stood flat-footed and tore the house down."
"Naturally I love Aretha and I love Mavis Staples, Shirley Ceasar, the late Jackie Verdell of the Davis Sisters and Inez Andrews of The Caravans." Franklin continued. "There are other R&B; singers I love also, like Patti Labelle, Gladys Knight and Dionne Warwick, but those flat-footed singers influenced me the most."
As a teenager, Erma formed a singing group called the Cleo-Patretts. The group won a state-wide singing contest and recorded songs with the JVB label, a local Detroit recording company, which originally recorded the first sermons of the Rev. C.L. Franklin. When the group disbanded, Erma went on to win many local talent contests. In the late '50s, Berry Gordy and his songwriting partner, Billy Davis, decided Erma should be groomed to become their first recording artist on their own record label.
"Berry and Billy were dynamite as a songwriting team," Erma said. "We had some fun times together, especially our ill-fated trip to Chicago to see Phil Chess (of Chess Records) in Chicago. Berry had hoped to get Chess to distribute their label. Unfortunately, Chess said that we needed to work on some more tunes. Our funds were sorely limited and we shared a plate of food together praying we could make it back to Detroit with the amount of gas money we had left."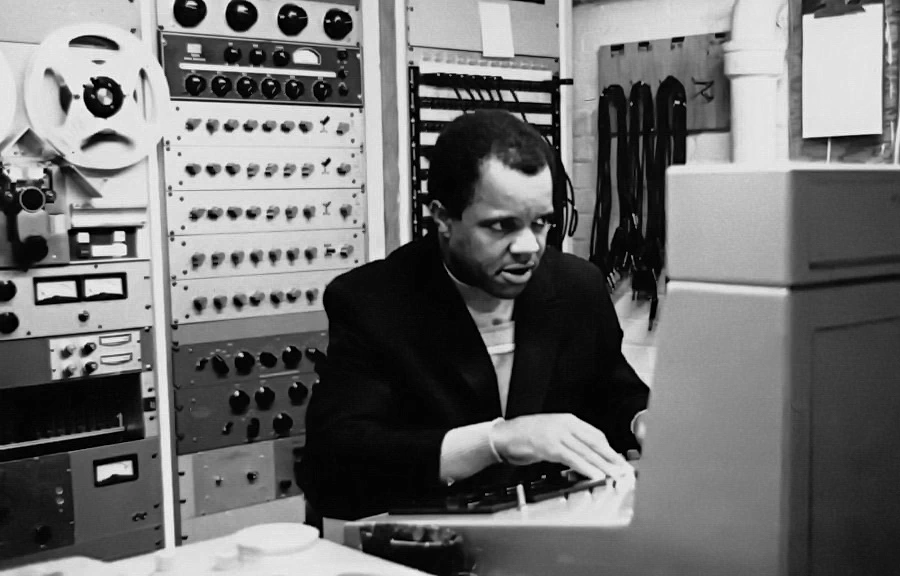 Her father had different ideas, though, and convinced Erma that continuing her education was more important at this point than singing. He said that she could always sing after she graduated from college. Erma subsequently enrolled in Clark College in Atlanta, Ga., majoring in business administration and secretarial science.
Erma was later devastated when she learned that three songs originally intended for her to sing were recorded by others: Marv Johnson, 'You Got What It Takes', 'All I Could Do Was Cry' by Etta James and 'Sweetest Feeling' by Jackie Wilson. The song, 'All I Could Do Was Cry', was written by Berry Gordy from Erma's personal break-up with a boyfriend.
After returning to Detroit from college, her father brought Erma and Aretha to Columbia Records for auditions. Erma signed with Epic (a Columbia subsidiary), and moved to New York. Aretha signed with Columbia. When Erma's contract ended, she became the featured vocalist with the Lloyd Price Orchestra for five years. Her manager, Harold Logan, who was also the manager of Price, was later killed in New York while she was touring.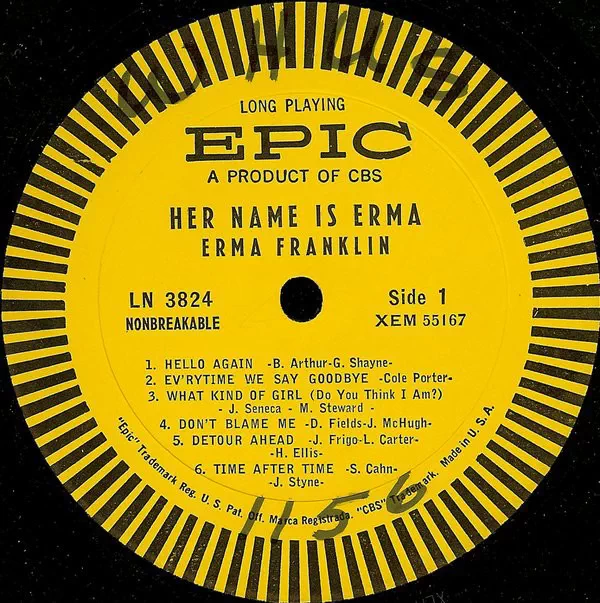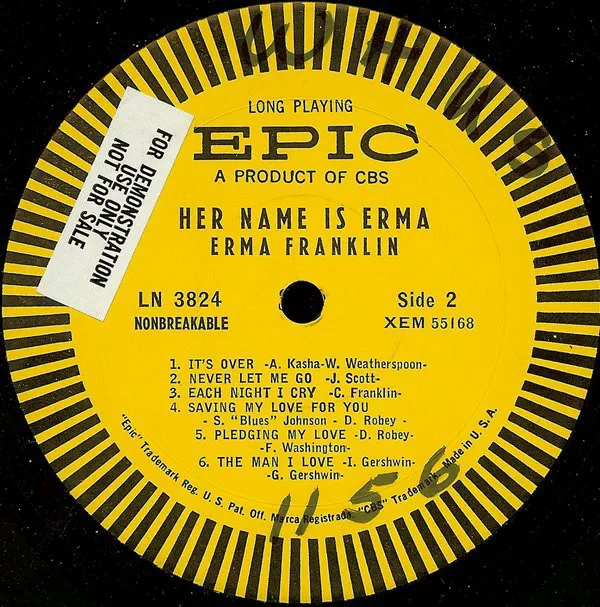 Erma then signed with Shout Records, where she recorded the hit song 'Piece of My Heart' in 1967. The song, which made the top ten on the national R&B; charts, helped garner her a Grammy nomination for best new artist in 1968.
"Right after 'Piece of My Heart' broke and we were ready to record my next album, Bert Berns, the writer and co-owner of Shout Records, died suddenly of a heart attack," Erma explained. "It was utter chaos after that within the recording company so I got a job with a computer programming firm."
Erma said she heard 'Piece of My Heart' on the radio by Janis Joplin when it was released and didn't recognize it because of the vocal arrangement. She recently watched a documentary about Joplin and believes she was a very talented and soulful singer.
Erma eventually decided to sign with Brunswick Records, a subsidiary of Decca, where her album, 'Her Name is Erma', was released. When Aretha left Columbia Records and signed with Atlantic Records, both Erma and her late sister, Carolyn, did the background vocals for their sister's first recordings. Some of those songs included 'You Make Me Feel Like (A Natural Woman)', 'Do Right Woman, Do Right Man' and 'Baby, I Love You'. The harmonies Erma and Carolyn added to their sister's songs (called the 'Franklin Sound' by critics and disc jockeys) weren't anything new as they had sung the same way as a group at home and in the church.
"Singing was as natural as breathing to us," Erma said.
Concentrating on her career, Erma toured Canada and Europe as a solo artist in the late '60s and early '70s. Some of the many venues where she performed were at Madison Square Garden, the Lincoln Center, Carnegie Hall, the Apollo Theater, the Coconut Grove and the Tropicana Hotel in Las Vegas. She was the headline singer for her own shows in England, Germany, Italy, Monrovia Liberia, West Africa and the Caribbean. Erma also has recorded several television commercials.
Franklin made her dramatic debut in Detroit in 1975. She acted in a play written by Detroit writer, Ron Milner, who also wrote, 'What the Wine Sellers Buy', which was staged off-Broadway in New York.
In 1982, Erma added that familiar harmony to her sister's album when she recorded background vocals for Aretha's "Jump To It" album. The album won an American Music Award as best rhythm and blues performance by a female vocalist.
Erma continued to periodically perform with Aretha in Detroit in the the 1980s and on special occasions in the 1990s. She was one of the special guests on Aretha's television special in 1986 for Showtime and performed on June 28,1990 at the Nelson Mandela's rally at Tiger Stadium.
She added her voice to her sister's gospel album, "One Lord, One Faith, One Baptist," recorded at New Bethel Baptist Church in Detroit in 1987. Aretha was awarded a Grammy for best female vocalist for that gospel recording.
In 1992, Sony Music International, who had acquired the rights to the Shout Records catalog, informed Franklin that her song, "Piece of My Heart" had been selected as the background music for a Levi Strauss Jeans commercial in Europe. Then with the resurgence of new interest in the song, Sony Records released a compilation in the United States and the recording is still enjoying renewed success. "Singing is fun; but singing for me is like a hobby because I'm more inclined towards business," Erma said.
Erma retired from the road and moved back to Detroit in the early '70s. Franklin worked for a public relations firm before joining the staff of Boysville of Michigan, Inc., the state's largest private child-care and family reunification agency for at-risk, abused and neglected children. She started as an administrative assistant and was later promoted to a copywriter in Boysville's Department of Community Relations.
Currently, a developer (fund raiser), Erma explained she works hard at raising funds to help the youth and their families.
"My family has always been involved with social causes," she said. "My father, aside from being a gospel recording artist, was heavily involved with social activism. He was the architect of the June 1963 Freedom March in Detroit where more than 125,000 people marched down Woodward Avenue to hear Martin Luther King, Jr. first deliver his famous "I Have A Dream" speech before the March on Washington two months later. My late brother, Rev. Cecil Franklin, was prominent in Dr. King's Southern Christian Leadership Conference and the Rainbow Coalition. Aretha uses her vocal talents to promote Civil Rights as well as social causes. My contribution to social causes is raising funds to help kids and their families turn their lives around and become productive citizens in society."
Erm briefly returned to the stage recently to appear with her sister, "Ree," on the Oprah Winfrey Show. Erma and Aretha, along with Aretha's background singers, performed a medley of songs they had sung for their father as children. Erma said she rehearsed about a month for the show, going from work to her sister's house and staying up late to practice. She admitted to being somewhat "anxious" prior to the show.
"But I fell into the 'lights, camera, action' syndrome as soon as the music started," Erma explained. "People might think I should do more singing, but I get emotional satisfaction from what I am doing now. I like singing in public, occasionally, like when Aretha asked me to do the Oprah show with her but I have had the opportunity to meet the kids we help at Boysville and I've seen a lot of them reach their potential. I feel like I am doing my part to contribute to their success. I guess I'm exactly what Aretha said – I am my own woman."
Source: https://web.archive.org/web/20160303193320/http://www.bluesmusicnow.com/efranklin10.html by Amelia Feathers